Thank you for making Desk Dave's Featherweight Factory #1 in the preservation and restoration of Singer® Featherweight sewing machines.

We are here to serve you! Please call us at (859) 553-3551 Monday through Saturday, 10:00 am until 6:00 pm, Eastern Time.
Original Singer Featherweight 221 Sewing Machines
In Stock!
Singer Featherweight 221 Sewing Machines are $895.00 + $35.00 Shipping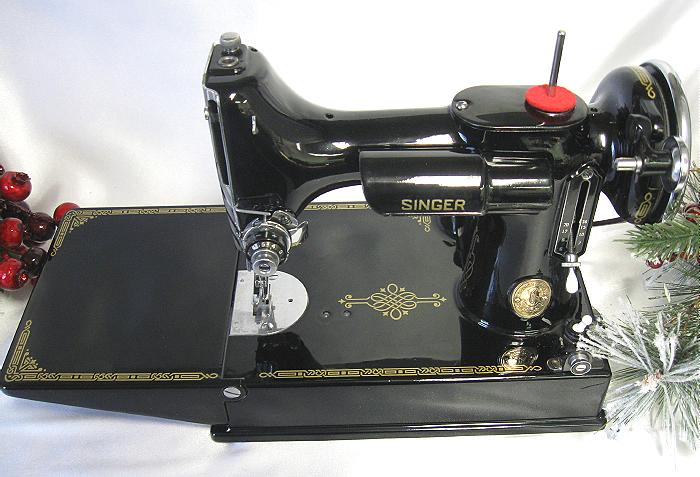 Pictured above is a recent example of our original Featherweights
Alongside our refurbished sewing machines, we also provide a beautiful selection of quality Singer Featherweight 221 sewing machines, which retain their original factory finish. Each machine is fastidiously detailed and serviced to the highest standards to honour their original production condition.
Our original Featherweight 221s will amply satisfy the needs and tastes of the more classical purist whom relish the original beauty of Singer's beloved Featherweight sewing machine line.
Your order will include a similar Featherweight to the above pictured example. If you have a special request as to year, style, or preference, please call us.
All Featherweight purchases include a one year warranty.

Brand new luxury carrying cases are available, please click here to view. Original Singer carrying cases may also be available dependent on current stock and condition; please call for price and availability.

Our current order fulfillment time 6 to 10 weeks.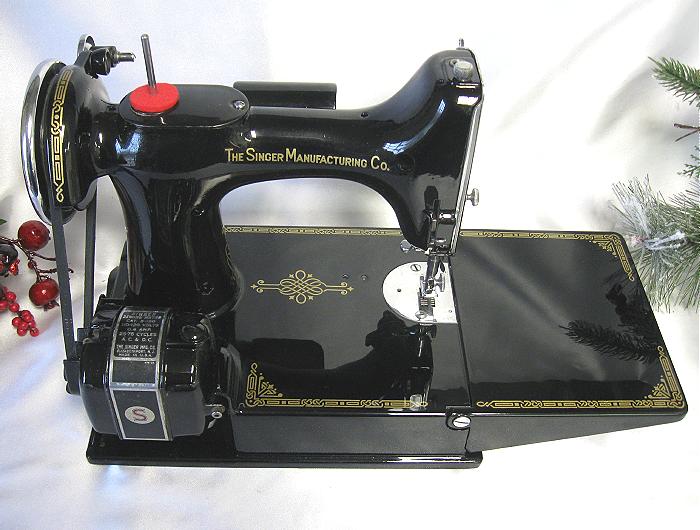 Please note, any return is subject to a 10% re-stocking fee and the cost of return shipping



Desk Dave's Featherweight Factory Nicholasville, KY 40356
(859) 553-3551
Or e-mail us at dave@deskdave.com



Copyright © 2001 Desk Dave's Featherweight Factory™
All rights reserved. No part of this website's content (text, photographs, art, graphics) may be reproduced, copied, or transmitted in any form or by any means without the written permission of the owner. Products and names mentioned herein may be trademarks of their respective owners.