Welcome to your premiere site for the finest and most sumptuous supply of antique and collectible sewing machines, accessories, and parts.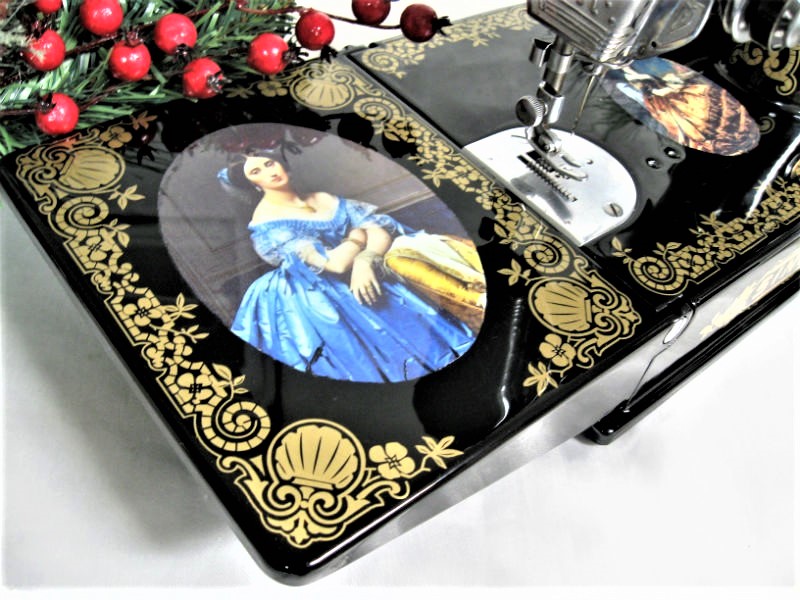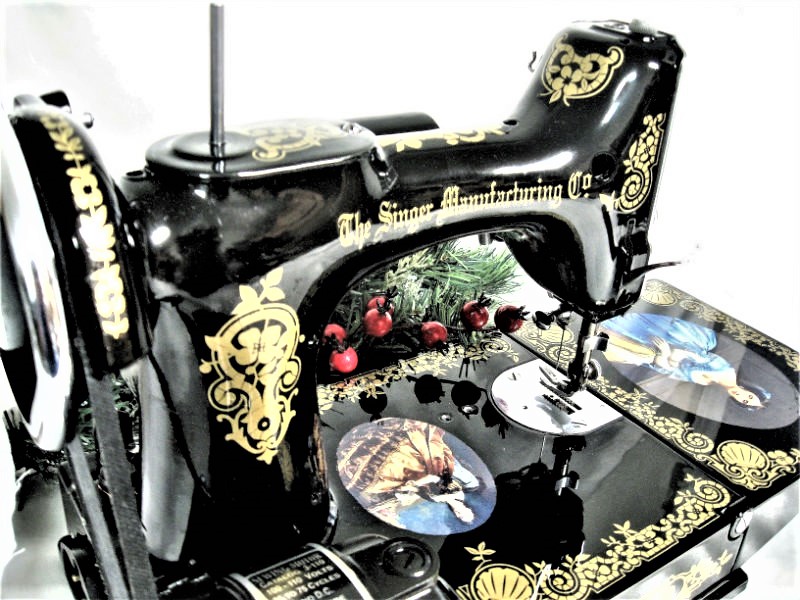 Desk Dave's Featherweight Factory is proud to present our world famous collection of refurbished and restored Singer® Featherweight sewing machines as the jewel in our crown of spectacular artistic endeavors. We invite you to enter our realm at your leisure and savor our wide panorama of magnificent and majestic colors and styles: sure to satisfy your most exquisite expectations and resplendent regard.

We integrate quality, value, and integrity to provide even the most discerning of enthusiasts with the ultimate sewing and quilting experience. Our unique, extravagant, and total refurbishing process; fastidiously using all original parts whenever and wherever possible, preserves the charisma, charm, and historic culture of Singer

®'s perennial masterpiece for generations to come.

We ensure our ethics and methods are of the highest standards of yesteryears' master craftsmen from the Victorian and Edwardian Eras. These master craftsmen lent their skills to the most luxurious of manufacturers, adding a pure mastery of artistic and aesthetic dimension and elevating the merely functional to something of supreme beauty and lasting worth.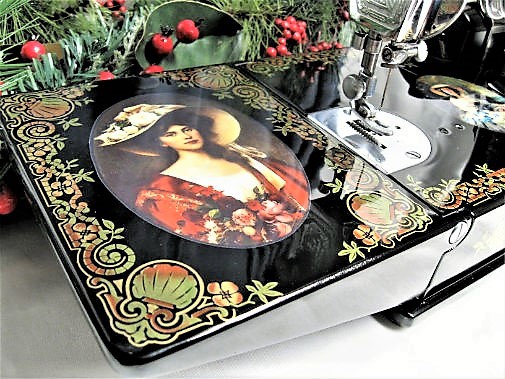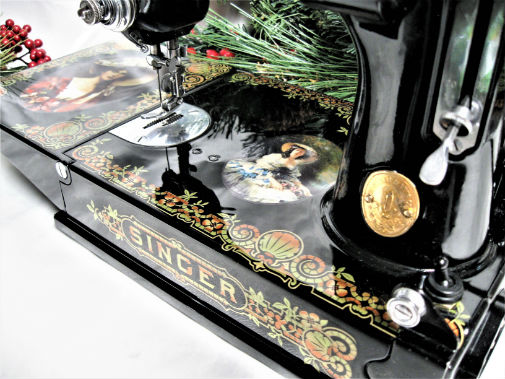 During the course of our lengthy refurbishment process, the Featherweight itself becomes the medium through which our artistry and your own personal characteristics are united and enshrined.

Whilst production of these beautiful and historic all metal sewing machines began in 1933 and ceased some 35 years later, our program makes it possible for you to own an original Featherweight in pristine condition with an aura, style, and grace of a true heirloom of distinction.

Prior to you receiving your Featherweight, each machine undergoes the most stringent of inspections to meet the highest ideals of mechanical, electrical, cosmetic, and stitching integrity to ensure optimum performance and satisfaction.

P

lease note all custom and personalized orders are non-refundable. This will include, but is not restricted to, a color choice submitted by a customer, all colors from our range of standard stock colors, different style decals, and/or any form of custom personalization. Also, please note, any item returned is subject to a 10% re-stocking fee and the cost of return shipping.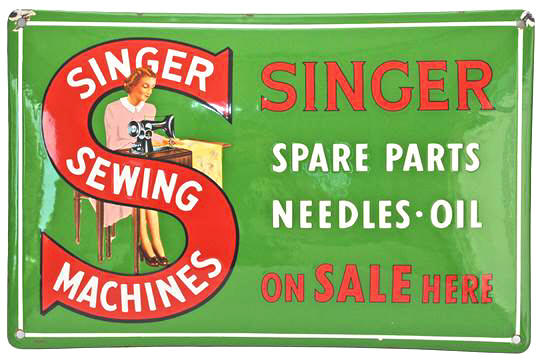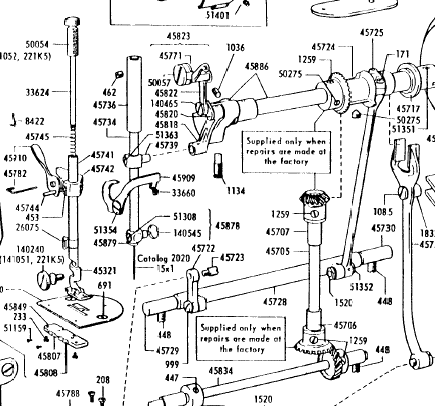 Desk Dave's Featherweight Factory also proudly offers replacement parts, accessories, motors, and everything else you need to preserve or restore your beloved sewing machine. Our new and original parts provide the same high standards of quality always found in all our products. Our vintage parts will have been cleaned, checked, and tested with an accurate assessment of condition so your purchase is safe and comes with our normal guarantee offer of satisfaction.
Rest assured with every authentic Desk Dave's Featherweight Factory sale, your satisfaction is our guarantee. We are your premier site for the finest supply of antique and collectible sewing machines. Everything we sell is prepared and presented with the utmost in fastidious and conscientious care possible, irrespective of age or price. Your purchase will be skillfully and carefully handled and packaged to the highest of standards.
If you have any questions, please feel free to contact us at (859) 553-3551.

Often imitated, but never duplicated; Desk Dave's Featherweight Factory is the original Featherweight Factory and has been serving our Featherweight fans and dedicated clients since 2001. We are proud to be #1 worldwide in the preservation and restoration of Singer® Featherweight sewing machines and honored to be recommended by the Singer® Sewing Company.
Desk Dave's Featherweight Factory

(859) 553-3551

email: deskdave@windstream.net